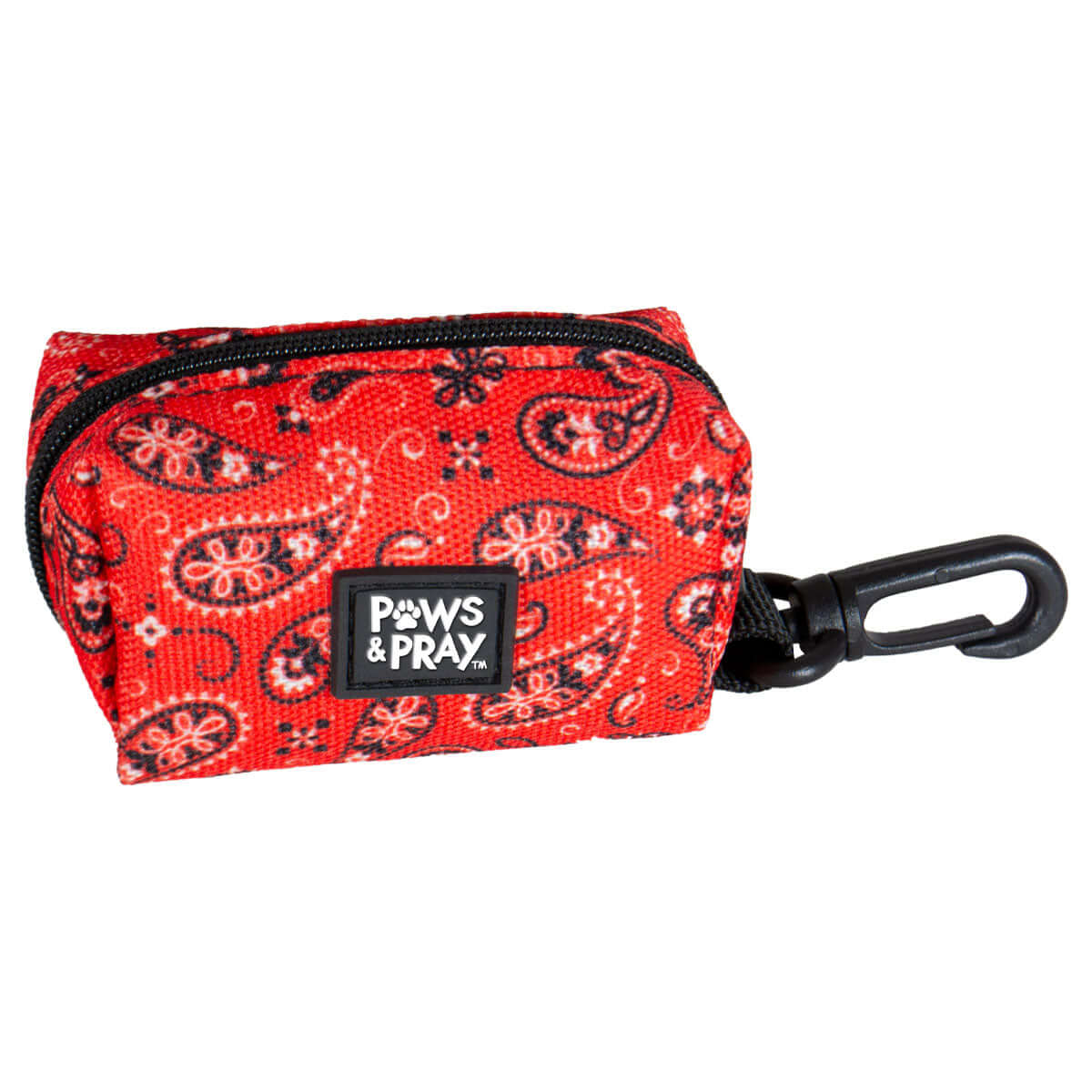 Paws & Pray Walk By Faith Pet Waste Bag Dispenser
Limited Design Run. Claim yours before they're gone.
Remind yourself to walk the walk with this eye-catching "Walk By Faith Bandana" Bag Dispenser by Paws & Pray™ in Red. Our furry friends are a beautiful example of loyalty and faith; let them serve as inspiration for your own faith in the Lord.
2 Corinthians 5:7 says, "For we walk by faith, not by sight." You don't have to know what's around the bend; God's got a plan for you: for good, for victory, and for eternity! Let go of the need to know what's next, and trust in Him. He is faithful to listen, to answer prayers, and to uphold you in His mighty hands.
Cheer on someone who needs to know that God is there for them. Pray for someone who has lost sight of what matters most and let them know you are praying for God's guidance in their life. This is a message people long to hear: that they are noticed by someone who cares and that God has never, ever let them out of His sight. You'll want one of these practical picker-uppers for Fido or Fluffy at home, and another in the car. Check out our chic, coordinating Collar and Leash in the same design.
Paws & Pray® Pet Waste Bag Dispenser - Walk By Faith Bandana
Color: Red
3" Long (5" With Clip) x 1.75" Wide x 1.75" Deep
Polyester; 1 Roll Of Disposable Bags Included
Plastic Clip To Attach To Leash
Wipe Clean