Our Holiday Bundles Make Shopping (& Saving!) Easy
30% OFF KERUSSO HOLIDAY BUNDLES
Save now when you bundle products from several customer-favorite themes. These bundles make thoughtful gifts for friends and family who love Jesus, and we have lots of fun themes to choose from.
Our Mission
We help you share the Good News through products about Jesus. Every time you wear a Kerusso Christian T-shirt, hat, jewelry, or use one of our gifts you're helping fulfill the Great Commission.
Your Purchase Protects and Provides in Israel
Kerusso Stands Unwaveringly With Israel.
Through our commitment over the years, we've donated tens of thousands of dollars to ministries that are on the front lines, ministering to Israelis throughout the Holy Land. Today, we invite you to pray and show your support.
For every shirt you purchase from our Israel Collection, $5.00 will be donated to the Friends of Israel Gospel Ministry or Frontier Alliance International.
Download Our App
25% Off Your First Purchase
Exclusive In-App Offers
Listen to the Kerusso Daily Devotional
Available for Apple & Android
Scan the QR Code
Christian Clothing Brands
Each of our Christian clothing brands have been uniquely designed to help you bring others closer to God. Every piece we create is an opportunity for you to be an ambassador of His love. And through every product, you can inspire, encourage, and be a light lifting up the name of Jesus.
"I have been a Kerusso customer for over 20 years. Kerusso products stand the test of time. They are so well made I have T-shirts, etc. from 20+ years ago that still look awesome."
"My husband loves it! High quality, soft and comfortable. Didn't shrink. Real men love Jesus!"
"I love the shirts! The shipping was prompt—I got my order in a very timely manner, thank you. Ordering was easy and fun!"
"First day I wore this hat, I received so many compliments and questions on where did I get it!?!? Absolutely love it!"
"Been looking for apparel that glorifies Jesus and y'all got everything I need."
"I love the print design, especially that it cites scripture; that is really God's signature of content and context. Also, it is high quality 100% Cotton. Sticking with this store!!"
"I highly recommend Kerusso to anyone wanting to share the Word of God in an awesome, cool, neat, bold and unique way. 😇 Thanks, Kerusso! I look forward to ordering again and again. 🌟🌟🌟🌟🌟"
"I bought 3 different Tees and I really love ❤️ them! Will definitely order again. I have been asked each and every time I wear one of my new Tees where I got it, so I have and will continue to recommend!"
Christian Merch Sharing Uplifting Messages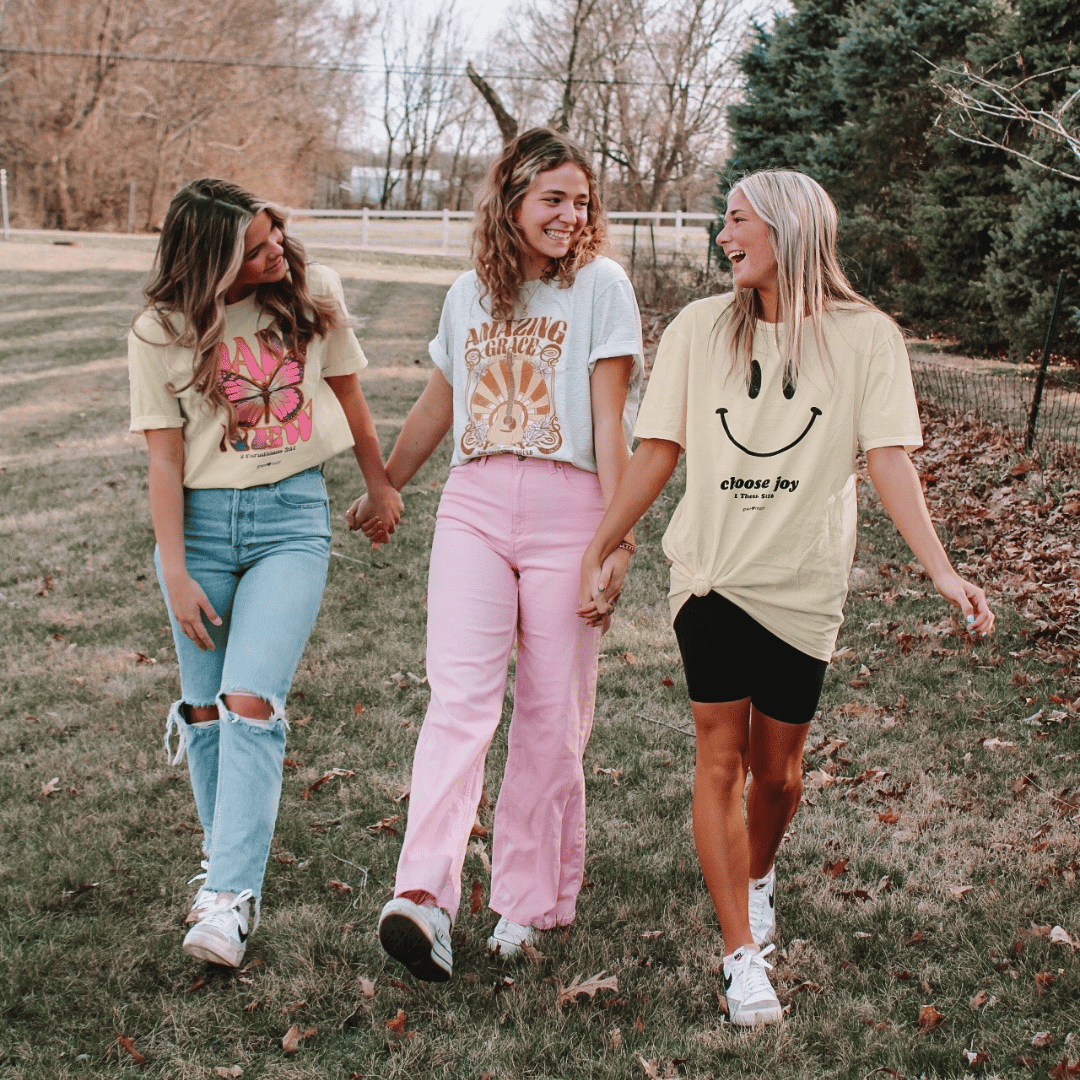 Kerusso Christian T-shirts make it easy to be a T-shirt Evangelist, sharing the Good News about Jesus every time you get dressed.  A graphic T-shirt will be read as many as 3,000 times over the course of its life. That means T-shirt Evangelism has the potential to preach the gospel to millions of people who need to hear the message of salvation. How cool is that?
Christian Apparel That Brings Joy and Proclaims the Message of Jesus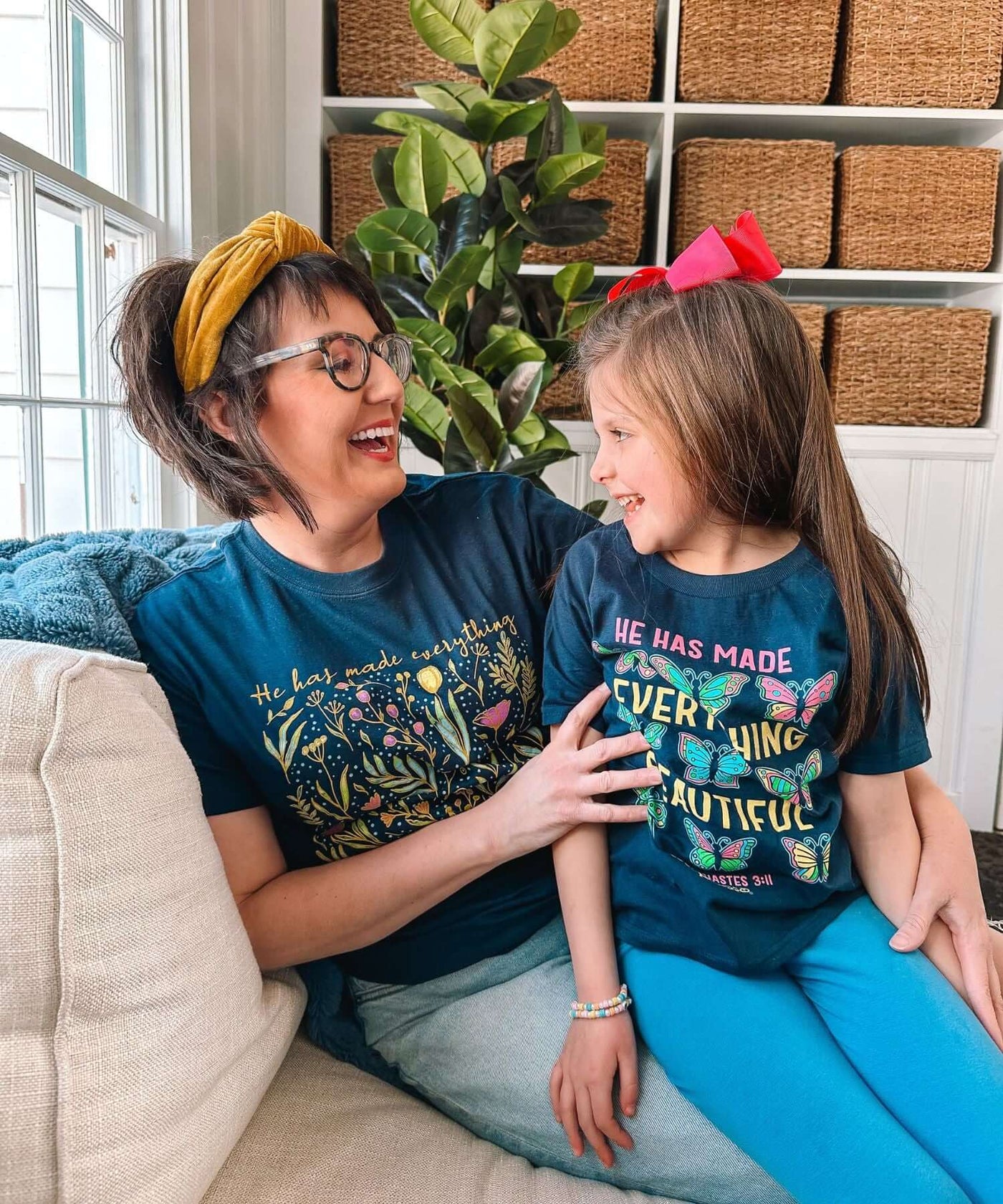 We offer kids', men's, and women's Christian clothing collections that are filled with stylish Christian T-shirts and comfy long-sleeve shirts, hoodies, and more. Send a message of hope, love, and faith to everyone you meet, one Christian T-shirt at a time. 
Christian fashion is all about expressing our love and joy as Christians. There is no greater calling than to help bring others into a relationship with Jesus. With our Christian apparel, jewelry, and accessories collection, you can always be an ambassador of God's amazing grace.
Join others who are spreading the good news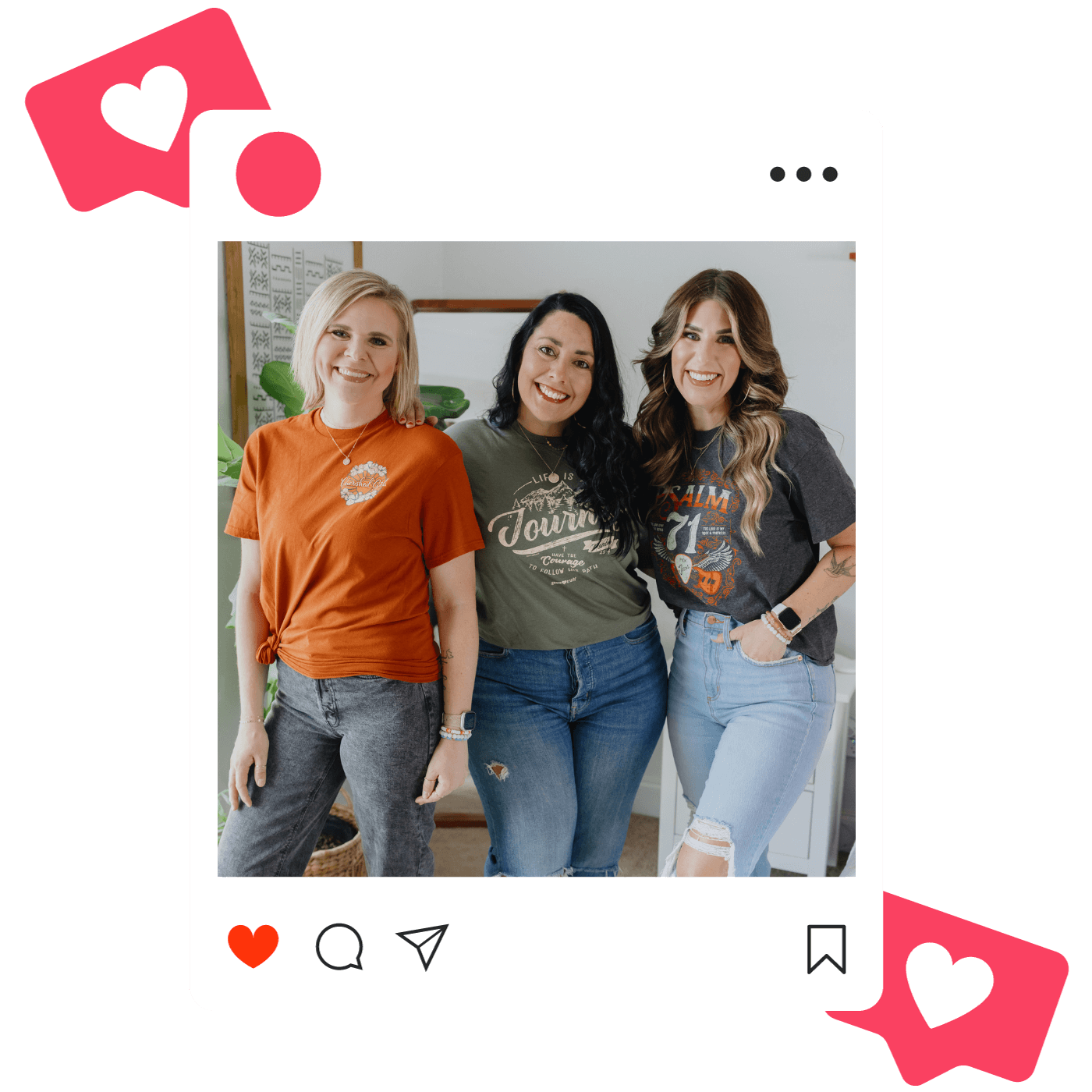 Become a Kerusso Brand Ambassador
If you love Kerusso product and already find yourself sharing about our products with others, why not join our growing community of ambassadors? You'll get sneak peeks at new product, be connected with like-minded believers, and earn commission when someone shops with your personalized code or link!