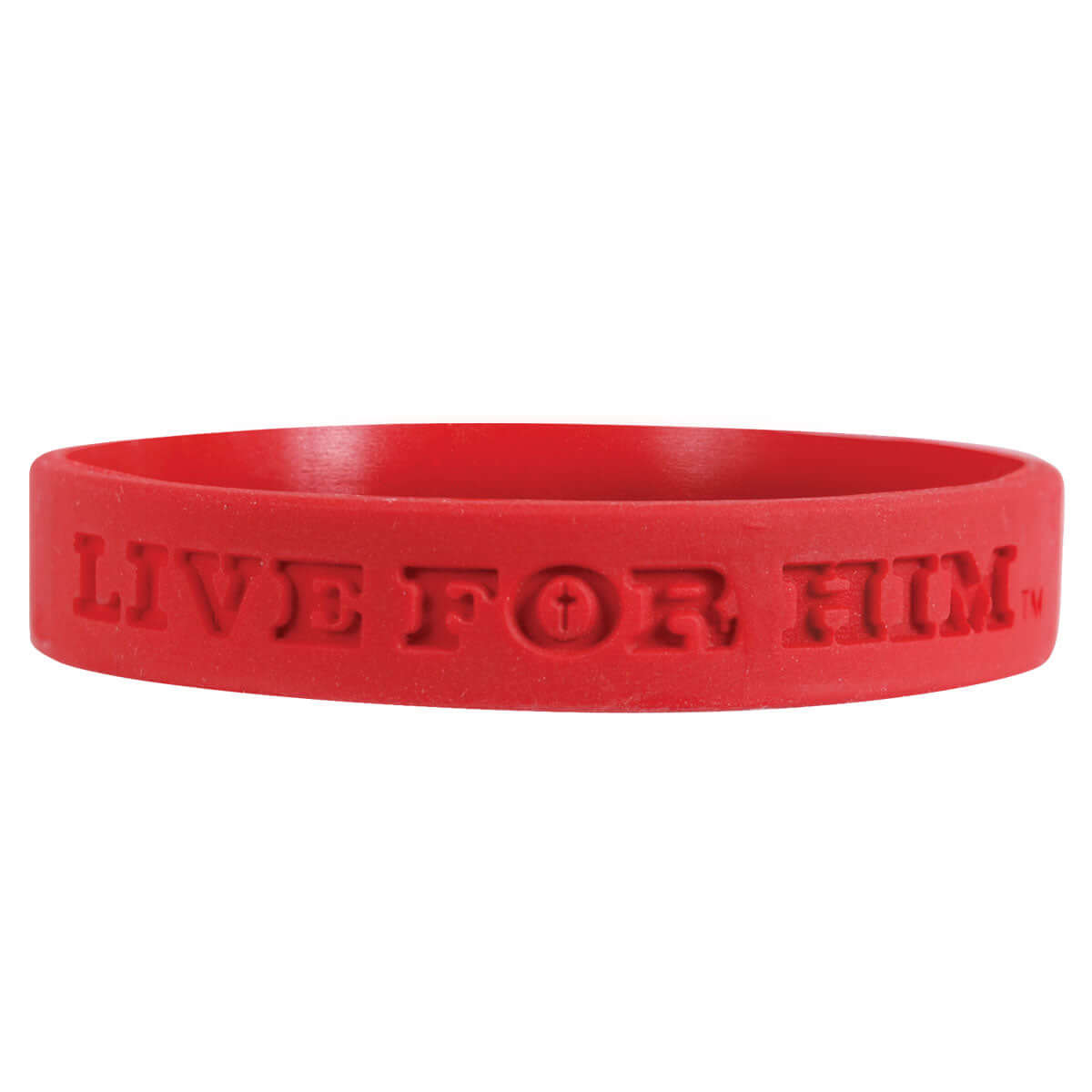 Kerusso Live For Him Rubber Wristband
Don't see your size in stock? Click on size, enter your email address, we'll let you know when it's available.
Kerusso's LIVE FOR HIM Red Wristband Project continues to support Compassion International's Unsponsored Children's Fund through donation of a portion of the sale proceeds. Your purchase helps Compassion International with their mission to release children from poverty in Jesus' name.
The bold message, LIVE FOR HIM, allows the wearer to start conversations about Jesus and how a relationship with Jesus can be life-changing. 2 Corinthians 5:15 says, "[Christ] died for everyone so that those who receive his new life will no longer live for themselves. Instead, they will live for Christ, who died and was raised for them."
Available as a 1 bracelet or a package of 15, 25 or 50. Each red 0.5" wide x 2.5" diameter band has "LIVE FOR HIM" debossed on it. These silicone bands are the perfect gift, especially for those who love supporting a worthwhile cause.
Kerusso® Live For Him Wristband
Color: Red
Single, 15, 25, or 50 pieces quantities; each is individually packaged
Live For Him debossed on each band
Silicone band is 0.5" wide x 2.5" diameter