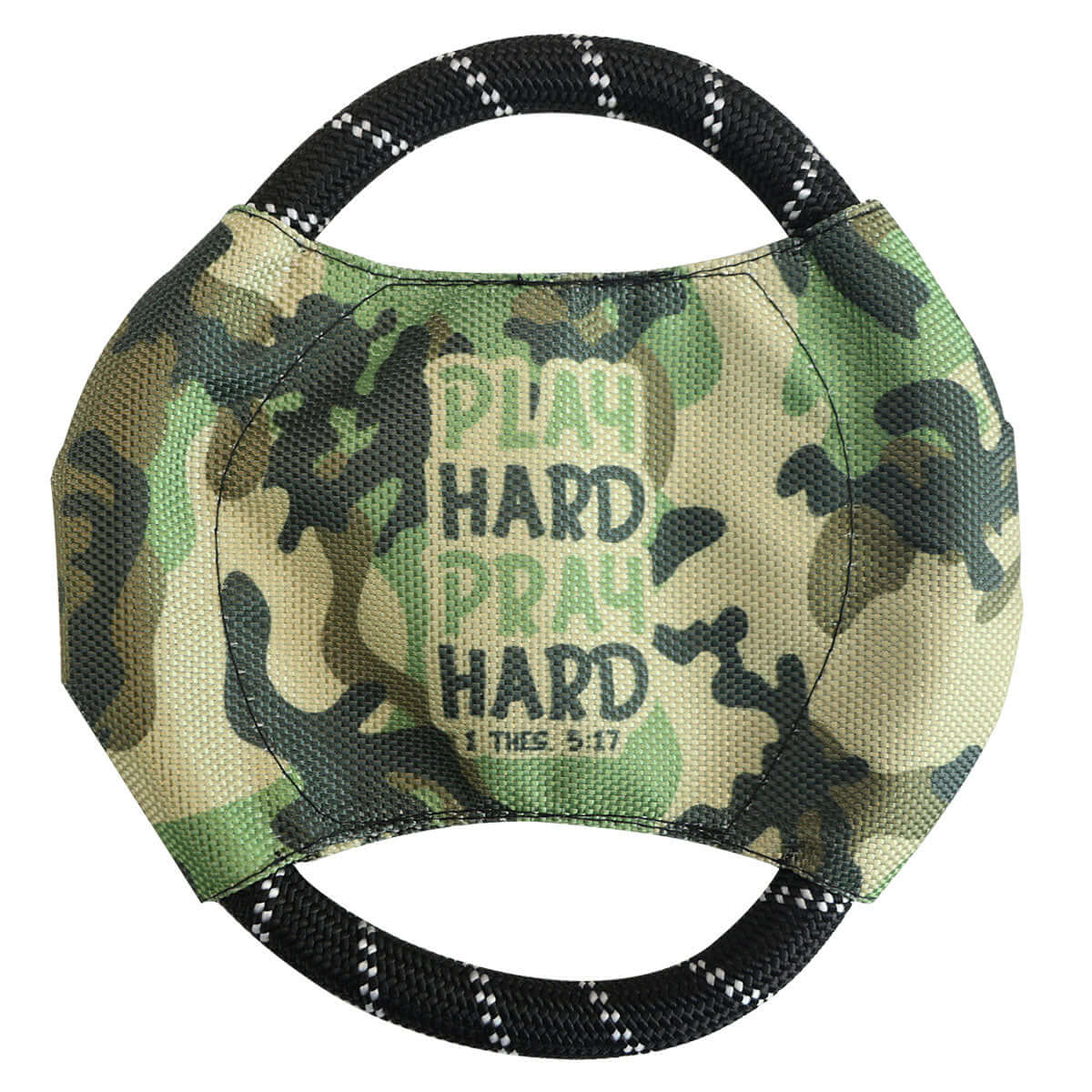 Paws & Pray Play Hard Camo Rope Disc
Limited Design Run. Claim yours before they're gone.
Remind yourself to pray as hard as you play with this fun + durable "Play Hard Camo" Rope Disc by Paws & Pray® in Camo. Our beloved pets are a beautiful example of loyalty and faith; let them serve as inspiration for your own faith in the Lord.
1 Thessalonians 5:17 says, "Never stop praying." Jesus wants us to enjoy our lives; after all, He made the sun and the rain and our loyal dogs for us to enjoy! But He also wants us to pray without ceasing, get the Word deep into our hearts, and keep our eyes on Him. In everything we do, we can set our hearts to offer up prayers for family, friends, strangers, and circumstances. God is always listening!
These inspirational flying discs are perfect for the pup who loves to catch and retrieve. They're great for fetch or tug-of-war, and they'll keep Fido or Fifi busy at home, in the backyard, or at the dog park. Explore our entire collection of inspirational Collars, Leashes, Bandanas, and more! #PawsAndPray
Paws & Pray® Rope Disc - Play Hard Camo
Color: Camo
Diameter 7.5"; Rope 5/8" thick
Rope is polyester; Fabric is 1680D polyester Oxford cloth
Durable, lightweight, no stuffing
Great for indoor and outdoor fun
Perfect for dogs of all ages
Wipe clean
Not a chew toy; Keep it only for play time