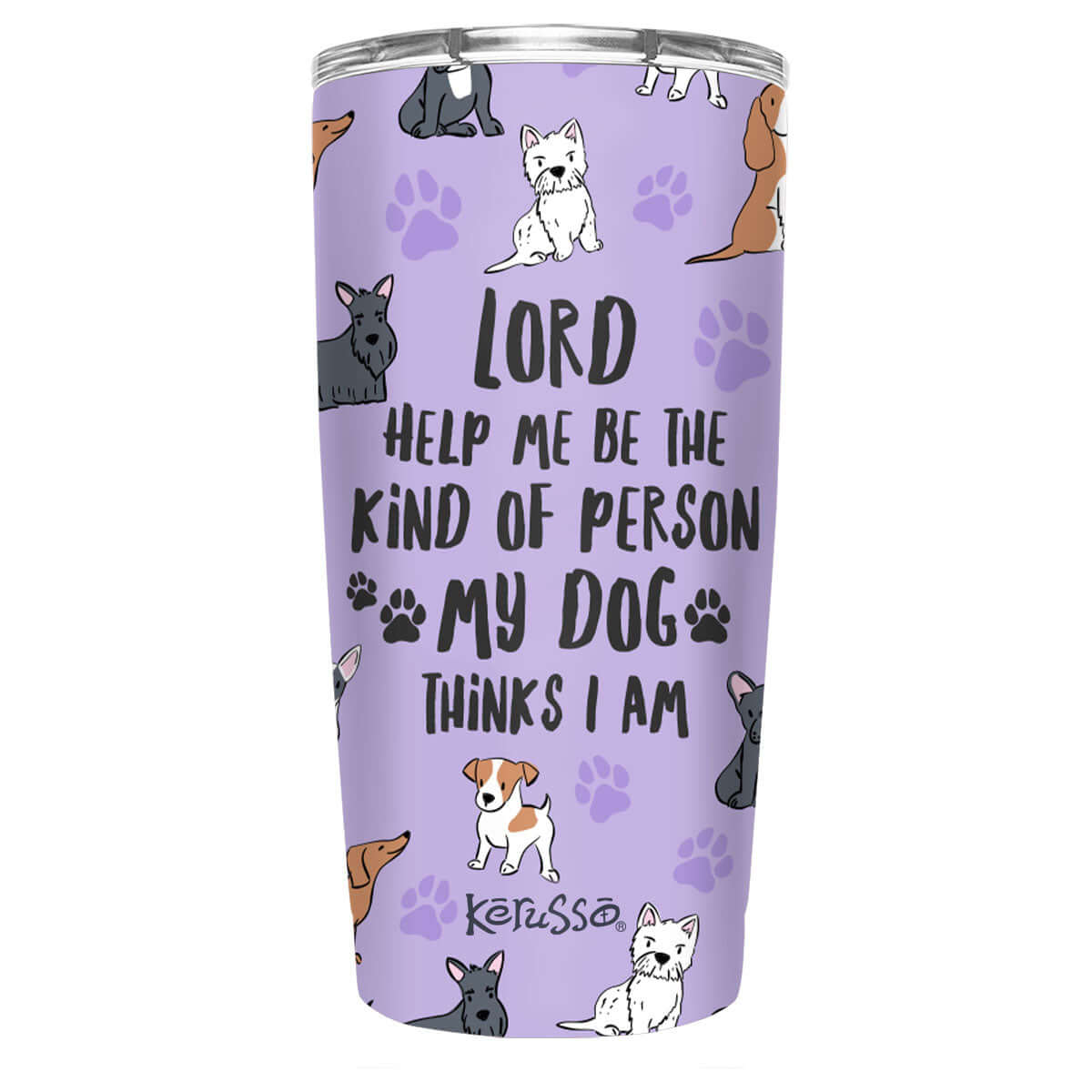 Kerusso My Dog 20 oz Stainless Steel Tumbler
Don't see your size in stock? Click on size, enter your email address, we'll let you know when it's available.
Ponder the people and things you are grateful for when you carry this playful "My Dog" Kerusso® 20 oz. Stainless Steel Tumbler in Lavender. None of us can claim to be perfect, but if we strive to be the wonderful person our beloved furry friends think we are, we're on the right path! This sweat-free tumbler keeps drinks piping hot or ice-cold for hours. It's a practical vessel for home, work, or the car.
Do you ever wonder why your dog licks you? Love. Pure and simple. If dogs could hug us and tell us we're pretty and capable and the best person ever—they would. Instead, they happily wag their tails or jump up and down at the sight of us and bark, run, and lick our faces to tell us how they feel. When you're wondering how to approach others, consider the joyful dog! They live to serve and to love. Dogs have a lot to teach us about how to treat others.
Our loyal, furry friends love us with such devotion! Ask God to make you worthy of that kind of love, and to show you how to love others the same way, no matter who they are. Imagine if we approached each other with love, playfulness, loyalty, and trust instead of suspicion and judgment. What a world it would be if we loved other humans the way our pets love us.
Kerusso® 20 oz Stainless Steel Tumbler - My Dog
Color: Lavender
20 oz. capacity
Kitchen-grade Stainless Steel
Convenient slide lid
Dual-walled, Vacuum-sealed
Sweat-free (No more coffee table rings!)
Keeps drinks hot or cold for hours
Hand wash only