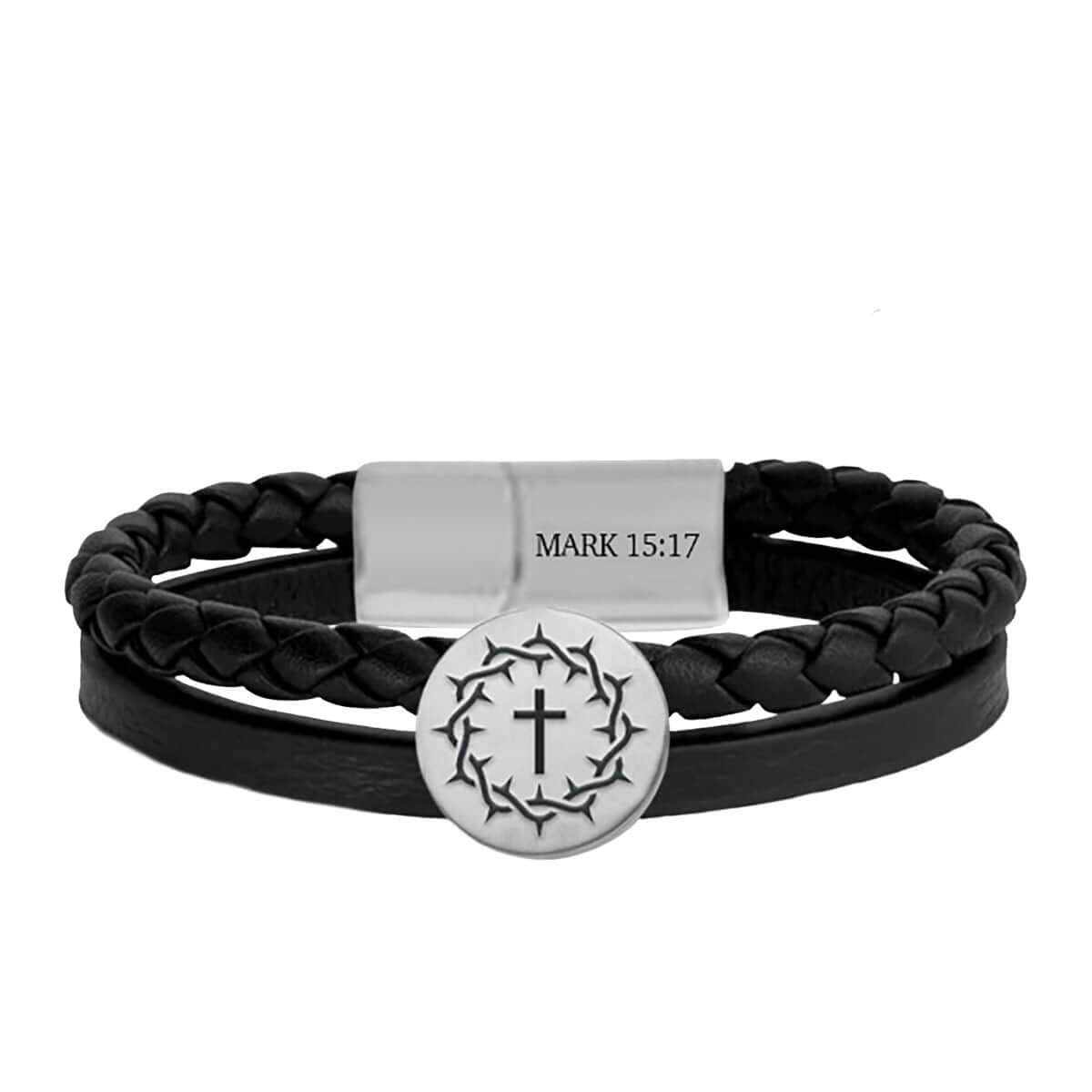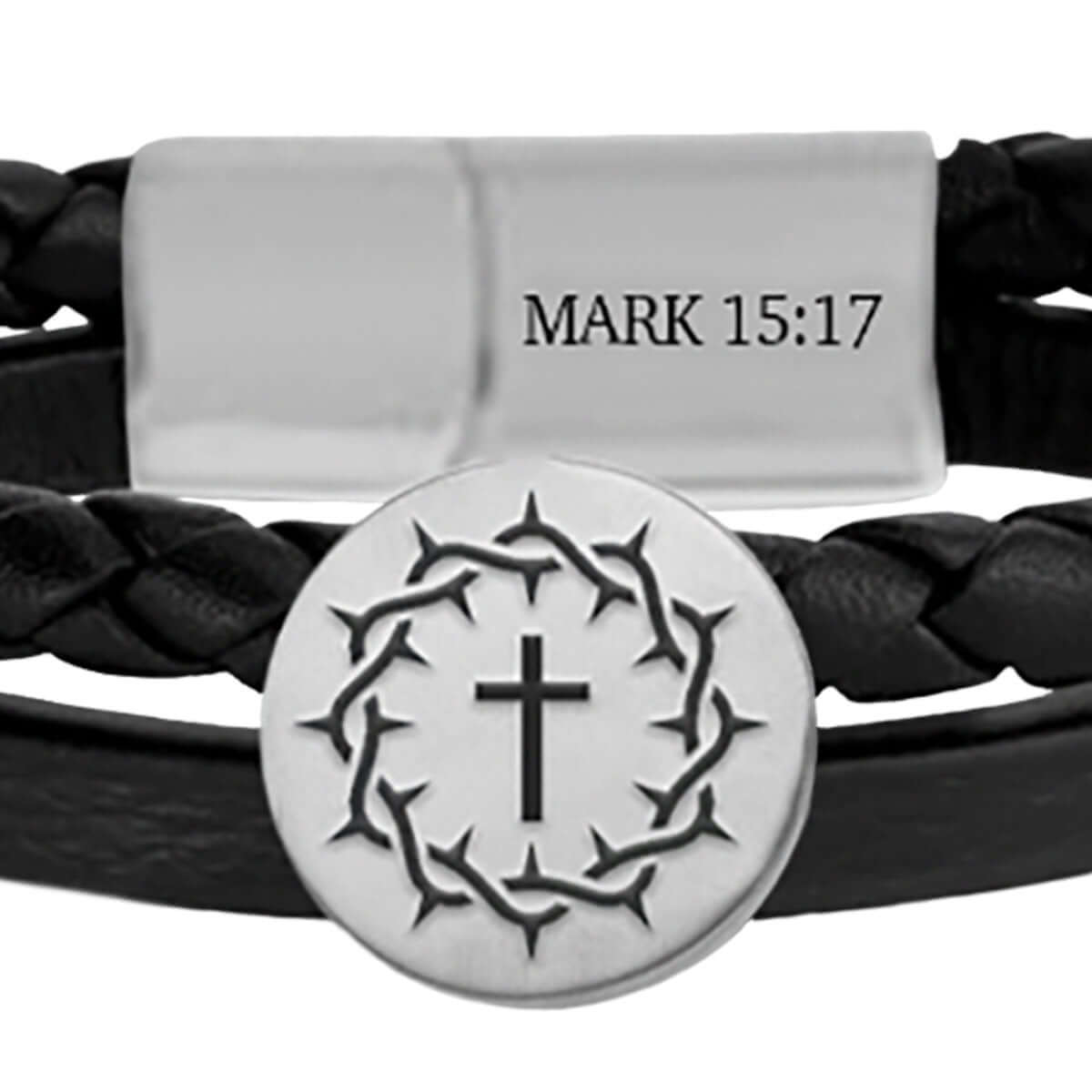 Kerusso Mens Bracelet Crown Cross Braided Metal
Share your faith in the Lord with this ruggedly handsome "Crown Cross Braided Metal" Bracelet by Kerusso® in Black Leather + Silver. We serve the King of Kings, whose love for us is so great He gave His only Son, Jesus Christ, to die for our sins on the cross. This great Good News is worth remembering as you walk with purpose through your day.
Mark 15:17 says, "They put a purple robe on him, then twisted together a crown of thorns and set it on him." Jesus lived a sinless life, and was willing to bear the pain of death in order to save our souls for all eternity. His sacrifice changed the course of history, and by His blood, we are redeemed. The image of the crown of thorns is a poignant reminder of His love for us.
Walk confidently in your faith, pointing to Jesus with every victory, and turning to the Lord in times of trial. The people around you are paying attention to what you say and do, and even how you dress. Act in such a way that they recognize your faith, and when the opportunity arises, don't hesitate to share your testimony.
Kerusso® Men's Bracelet - Crown Cross Braided Metal
Color: Black/Silver
8 1/2 " length, 1" wide pendant
stainless steel and leather