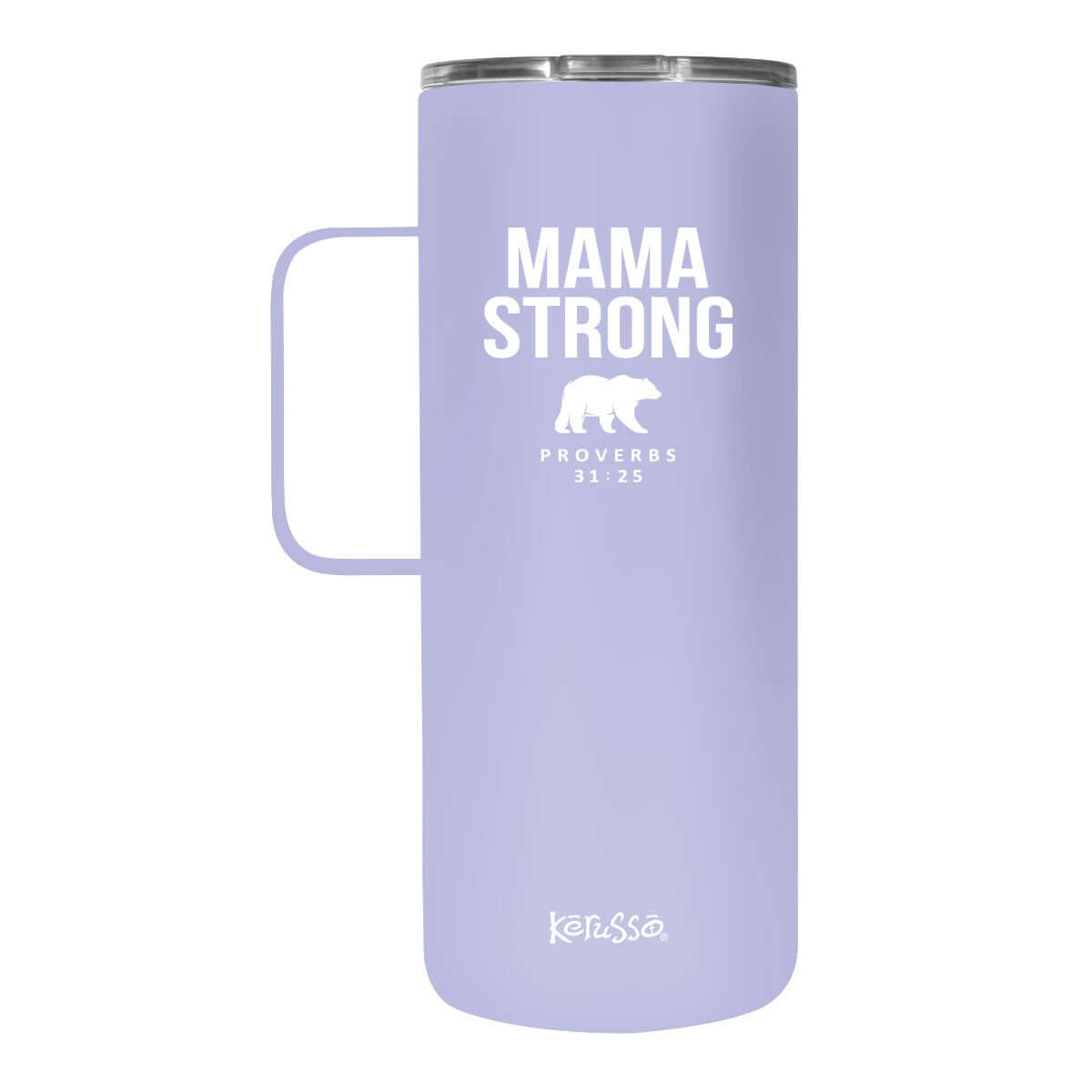 Kerusso 22 oz Stainless Steel Tumbler With Handle Mama Bear
Don't see your size in stock? Click on size, enter your email address, we'll let you know when it's available.
Mama bears can take courage when they carry this sweet "Mama Bear" Kerusso® 22 oz. Stainless Steel Mug with Handle in Lavender. Parenting is the toughest, most rewarding job you'll ever love, and God's got your back every step of the way. This generous sweat-free tumbler keeps drinks piping hot or ice-cold for hours. It's a practical vessel for home, work, or the car.
Proverbs 31:25 says, "She is clothed with strength and dignity, she can laugh at the days to come." God sees the work of your hands and hearts, mamas. He knows what you need, and He is waiting for you to reach out in prayer. Patience, courage, helping hands, extra energy, a little more time to get it all done...God goes with you, and He wants to renew your joy.
Every woman needs Jesus, and every mama you know could use a reminder that God loves her, and He is only a prayer away. Share the source of your strength by sharing the Good News with others.
Kerusso® 22 oz Stainless Steel Tumbler With Handle - Mama Bear
Color: Lavender
22 oz. capacity
Kitchen-grade Stainless Steel
Convenient handle and slide lid
Dual-walled, Vacuum-sealed
Sweat-free (No more coffee table rings!)
Keeps drinks hot or cold for hours
Hand wash only