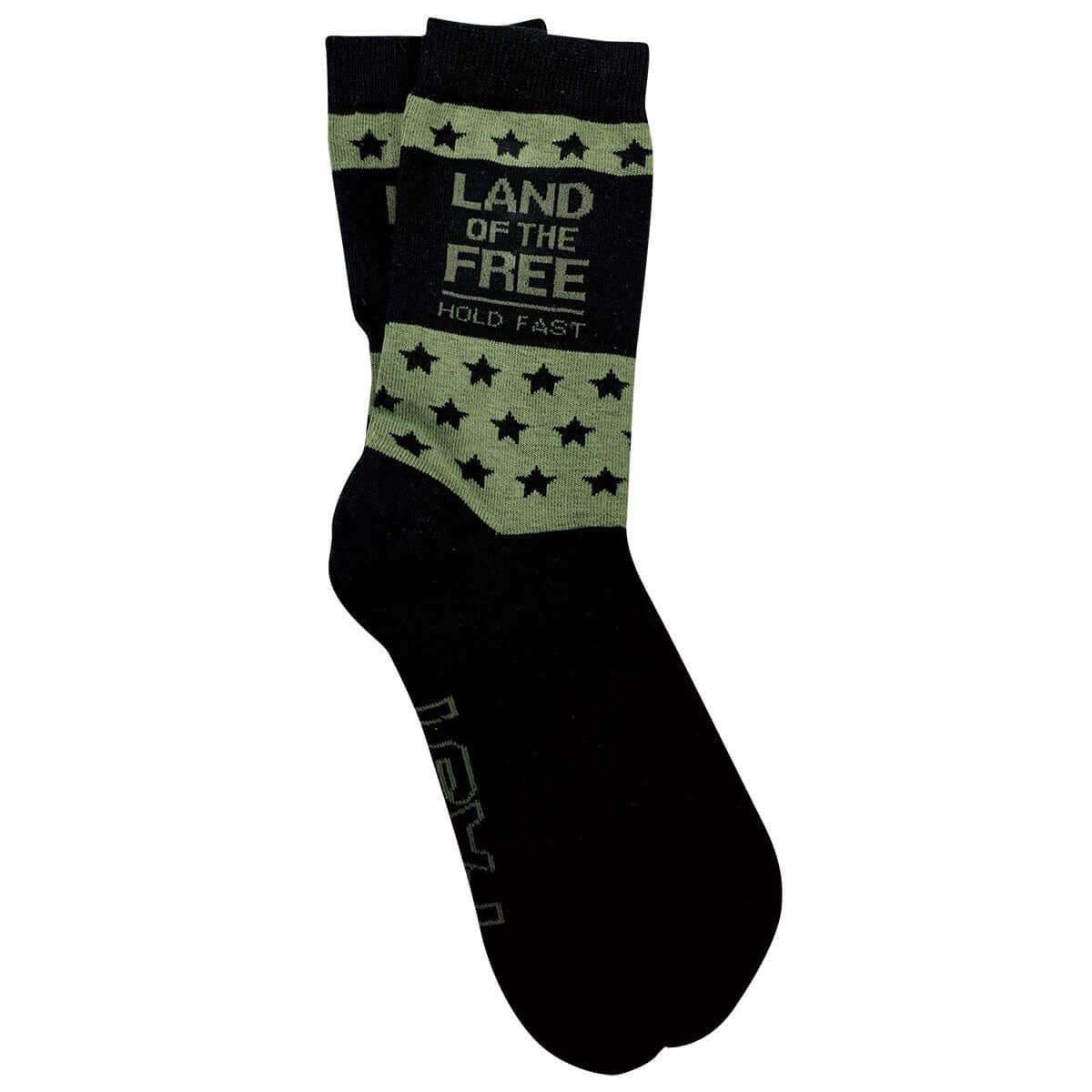 HOLD FAST Socks Land of the Free
Limited Design Run. Claim yours before they're gone.
Land of the Free™
Plant your feet solidly in the soil of freedom won by our veterans in these "Land Of The Free" Socks by HOLD FAST®. We live in the land of the free and home of the brave because of the men and women who, like Joshua, chose to stand and set their faces toward victory. Premium Men's Hold Fast Crew Socks feature the fit + function guys need, with extra padding in the sole to alleviate foot fatigue in a breathable cotton blend.
Joshua 1:9 commands us, "Have I not commanded you? Be strong and courageous. Do not be afraid; do not be discouraged, for the LORD your God will be with you wherever you go." As one nation under God, we have countless examples of people who stood unflinching in the face of danger—because God's promises are always true.
Our country enjoys privileges unequaled in human history, and the freedom won in costly wars reminds us daily of the debt we owe those who have willingly protected us from harm. In the middle of difficult days, each of us can choose to remember and resolve not to be afraid or even discouraged. Here's to the warriors we all know—and those who came before!
HOLD FAST® Socks - Land of the Free
Color: Black
73% cotton/25% polyamide/2% elastane
Comfortable fit crew sock with extra padding in sole
Machine Wash Cold; Tumble Dry Low
Do Not Bleach, Iron or Dry Clean
One Size Fits Most - Mens Shoe Size 9-12