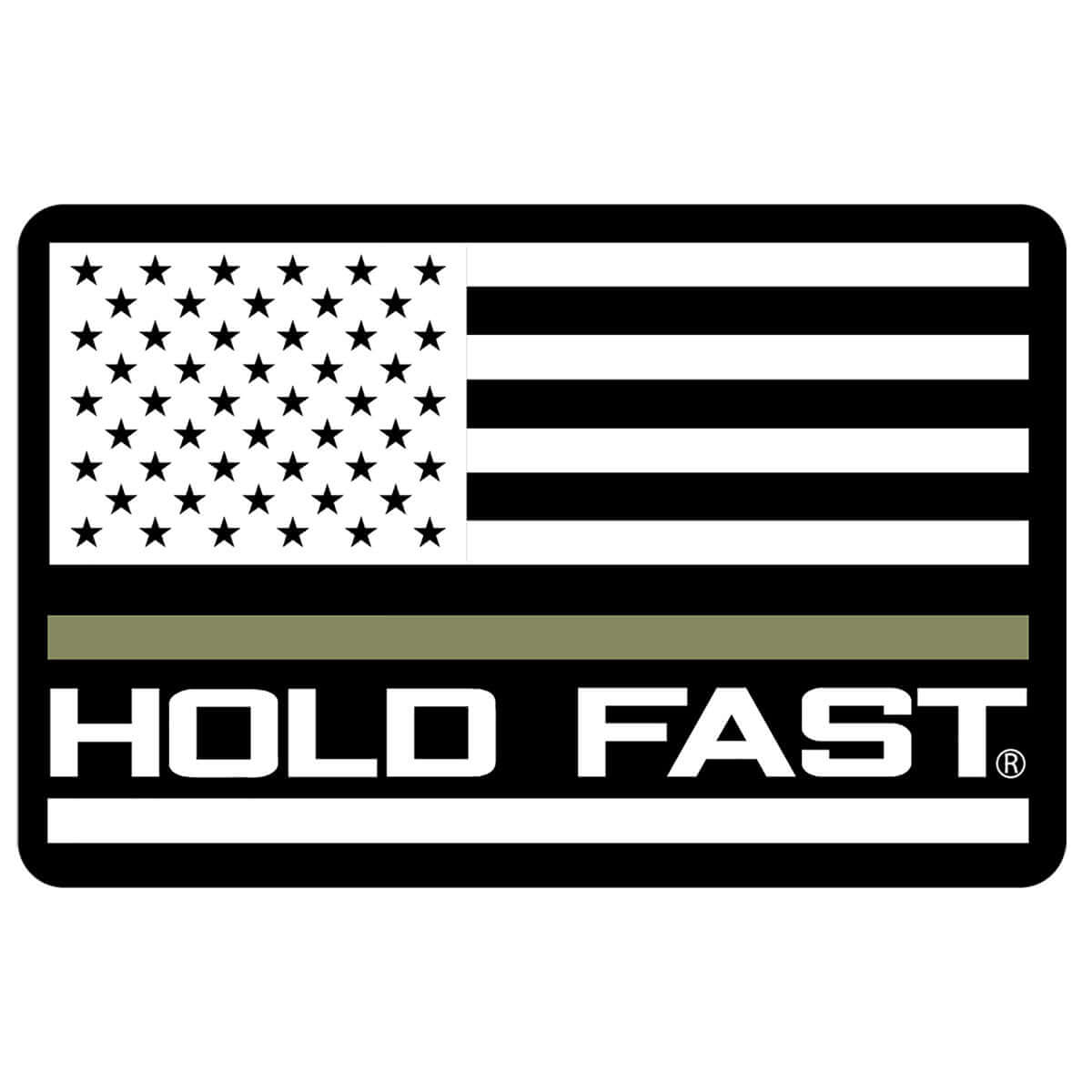 HOLD FAST Military Flag Sticker
Limited Design Run. Claim yours before they're gone.
Show your respect for the women and men who serve in the US Armed Forces with this cool "HF Military Flag" Sticker by HOLD FAST®. Whether you have personally served or you know and love an active duty warrior or veteran, this Military Flag is a reminder to honor the ones who stand up for our nation. These weather- and fade-resistant stickers are perfect for your car or bike, stainless tumbler, laptop, or anywhere you want to inspire yourself and others to keep the faith!
Members of our military and our family sacrifice in order to keep this nation safe, and protect the blessings we hold dear. Salute them, support them, and pray for them. We are blessed to benefit from their service at home and around the world.
Lift these brave men and women up in prayer often, thanking God for the dedicated few who serve on our behalf. We remain a free and democratic nation because of these heroes.
HOLD FAST® Sticker - Military Flag
100% Laminated Vinyl
Weather and Fade-Resistant
Sticker Size 3.5" x 2
Package Size 4.125" x 5.5"
Weather and Fade-Resistant
Perfect for decorating your phone, water bottle, laptop, skateboard, or notebook!