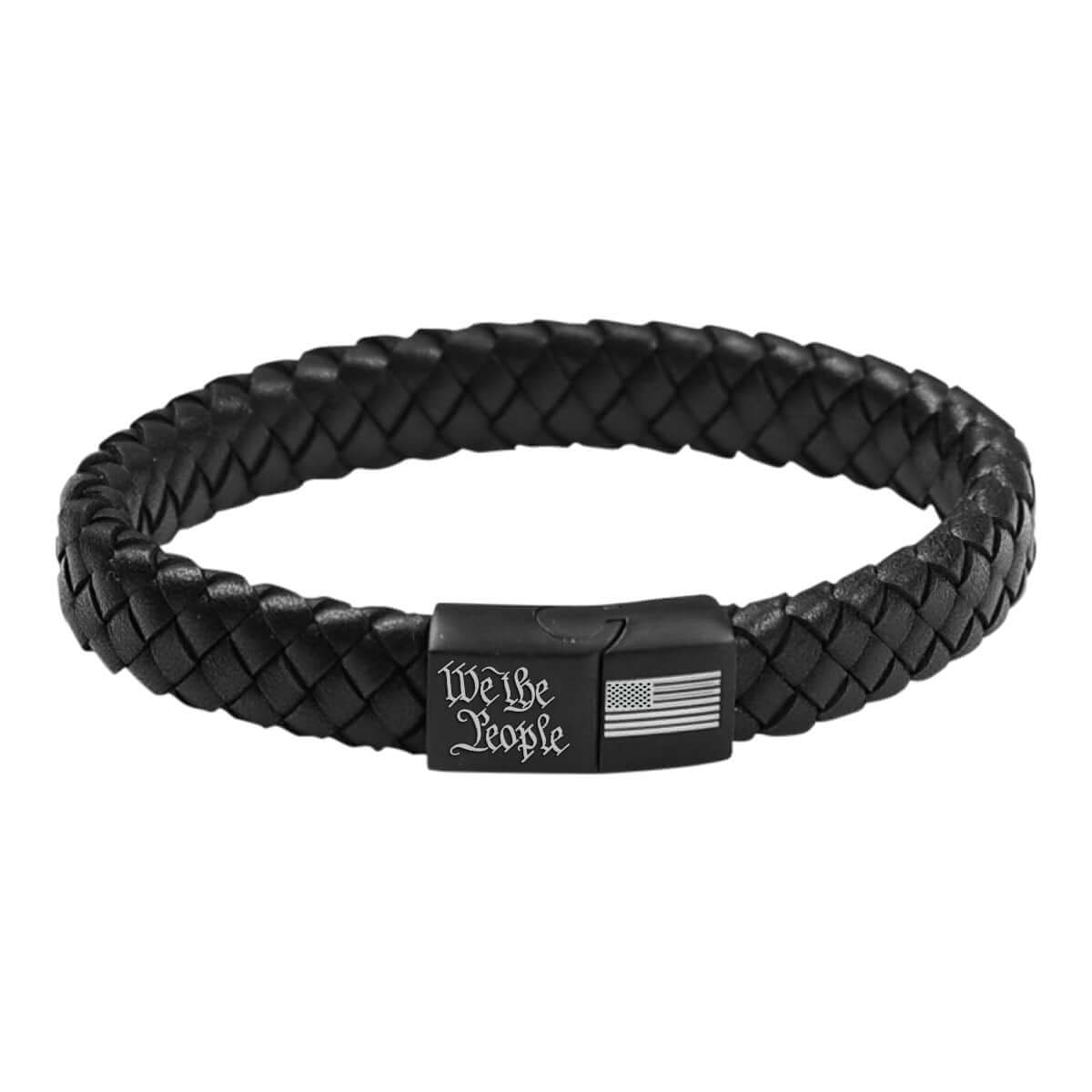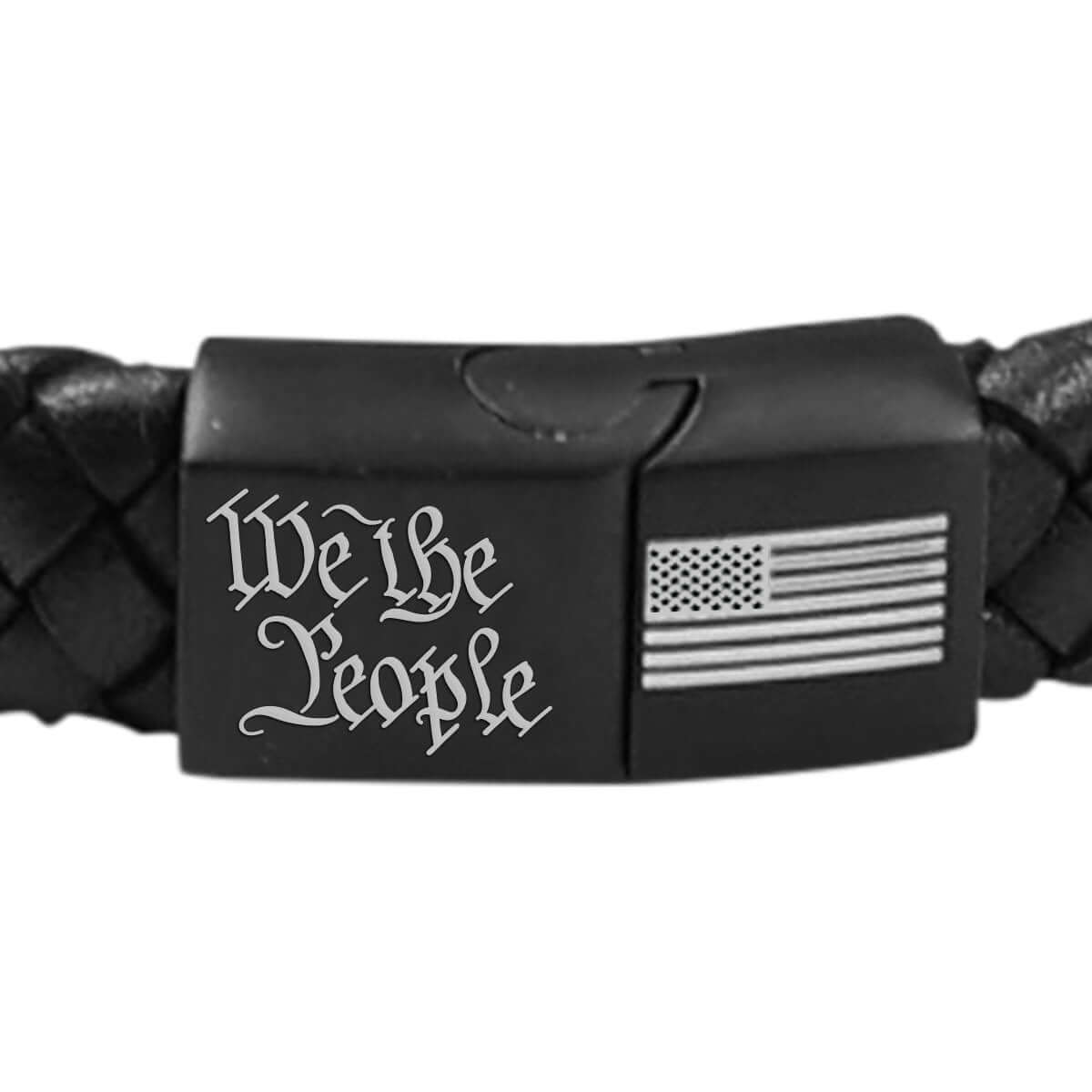 HOLD FAST Mens Bracelet We The People Flag Braided
Long may this nation stand! Celebrate what it means to be American with this "We The People Flag" Braided Bracelet by HOLD FAST® crafted of Stainless-Steel and Black Braided Leather. The Constitution of the United States of America promotes the blessings of liberty, justice, and tranquility.
The Preamble to the Constitution of the United States of America reads, "We the People of the United States, in Order to form a more perfect Union, establish Justice, insure domestic Tranquility, provide for the common defense, promote the general Welfare, and secure the Blessings of Liberty to ourselves and our Posterity, do ordain and establish this Constitution for the United States of America." Imagine the mood in the room when representatives from 13 loosely aligned states at the time—farmers, lawyers, merchants, and other men of worthy measure—gathered to strengthen and define what it meant to be part of the United States of America.
We are a country blessed by freedom and understanding and embracing the history of our democracy is part of our responsibility, as proud Americans. Let us treasure what it has meant to be American throughout our nation's history, and what it means to call ourselves American today.
HOLD FAST® Men's Bracelet - We The People Flag Braided
Color: Black/Silver
8.5" length
stainless steel and black braided leather