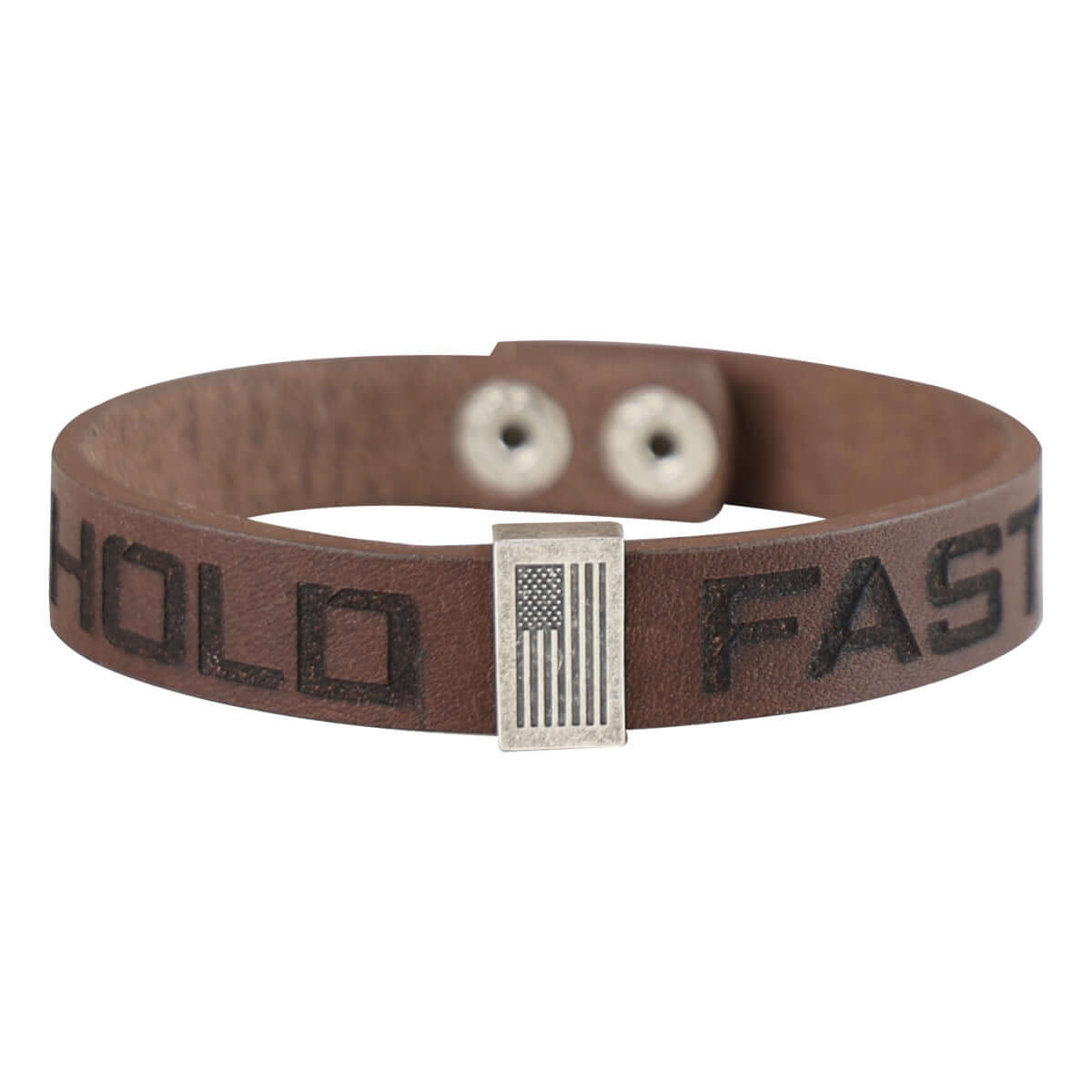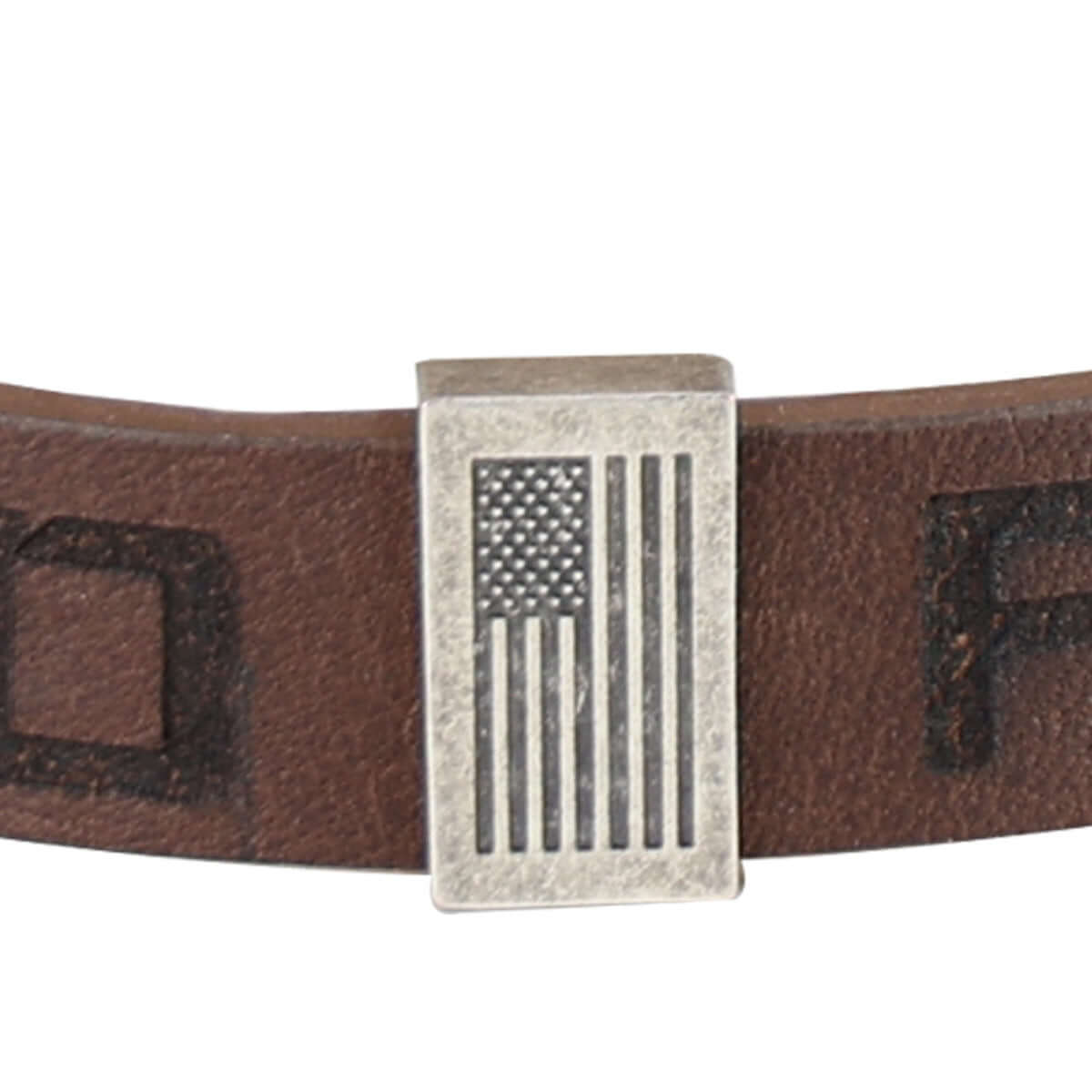 HOLD FAST Mens Bracelet Flag Snap Brown
All sizes are available!
Color:
Brown/Burnished Silver
Hold fast to faith, family, and freedom when you wear this handsome "Hold Fast Flag" Snap Bracelet by HOLD FAST® in Stainless-Steel/Brown Leather. You know what you stand for, and you aren't afraid to show it. Inspire your family, friends, and neighbors to look to you as an example of faith in our nation, and in the Lord.
Faith in God gives us courage, strength, and backbone. We're not in this alone; God goes with us, and He is faithful to hold us in His mighty right hand. We can take courage and set aside fear when we take up the cross and choose to follow Jesus! The Hold Fast logo is a reminder that you find strength not only in faith, but in our great nation.
Celebrate the freedom given to us by our Savior and protected by the brave men and women of the United States Armed Forces, and first responders. Encourage people to reflect on the blessings they hold dear including family, our amazing country, and the freedom to pursue our faith in God.
HOLD FAST® Men's Bracelet - Flag Snap Brown
Color: Brown/Burnished Silver
9" length
stainless steel and brown leather