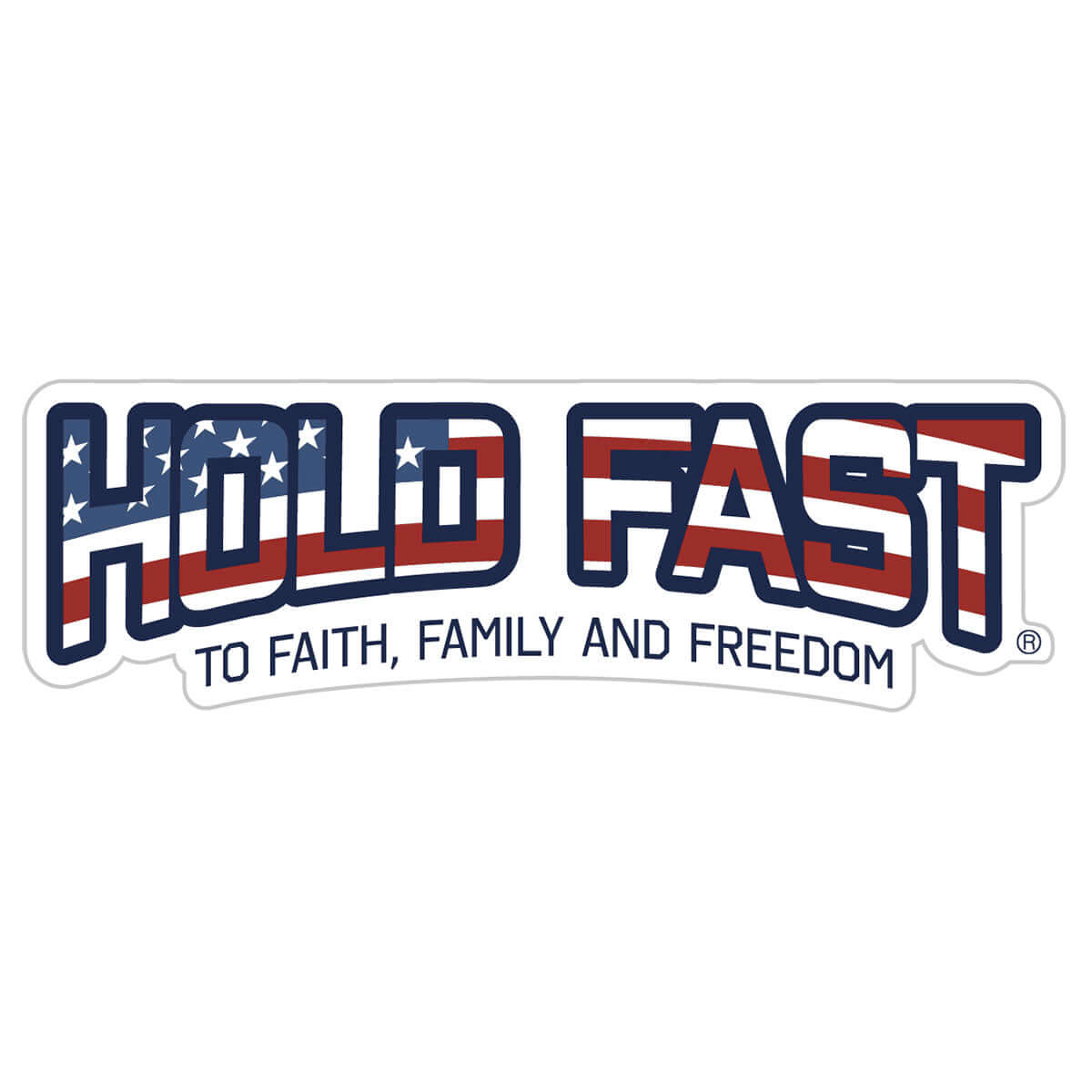 HOLD FAST Flag Fill Sticker
Limited Design Run. Claim yours before they're gone.
Hold fast to your faith in God and the enduring strength of our great nation with this eye-catching "HF Flag Fill" Sticker by HOLD FAST®. Hold fast to faith, family, and freedom. We can celebrate these things because of the sacrifice of those who serve in the United States Armed Forces, and ultimately because of the sacrifice of our Lord and Savior, Jesus Christ. These weather- and fade-resistant stickers are perfect for your car or bike, stainless tumbler, laptop, or anywhere you want to inspire yourself and others to keep the faith!
Faith in God gives us courage, strength, and backbone. We're not in this alone; God goes with us, and is faithful to hold us in His mighty right hand. We can take courage and set aside fear when we take up the cross and choose to follow Jesus! Share this message on your water bottle, laptop, or guitar case.
When you pledge allegiance to the flag, or see those colors flying in the breeze, think of these things. Inspire your family, friends, and neighbors to look to you as an example of faith in our nation, and in the Lord. The stars and stripes of the flag of the United States of America are meaningful, and worthy of respect because of what that flag represents.
HOLD FAST® Sticker - Flag Fill
100% Laminated Vinyl
Sticker Size 4" x 1.25"
Package Size 4.125" x 5.5"
Weather and Fade-Resistant
Perfect for decorating your phone, water bottle, laptop, skateboard, or notebook!