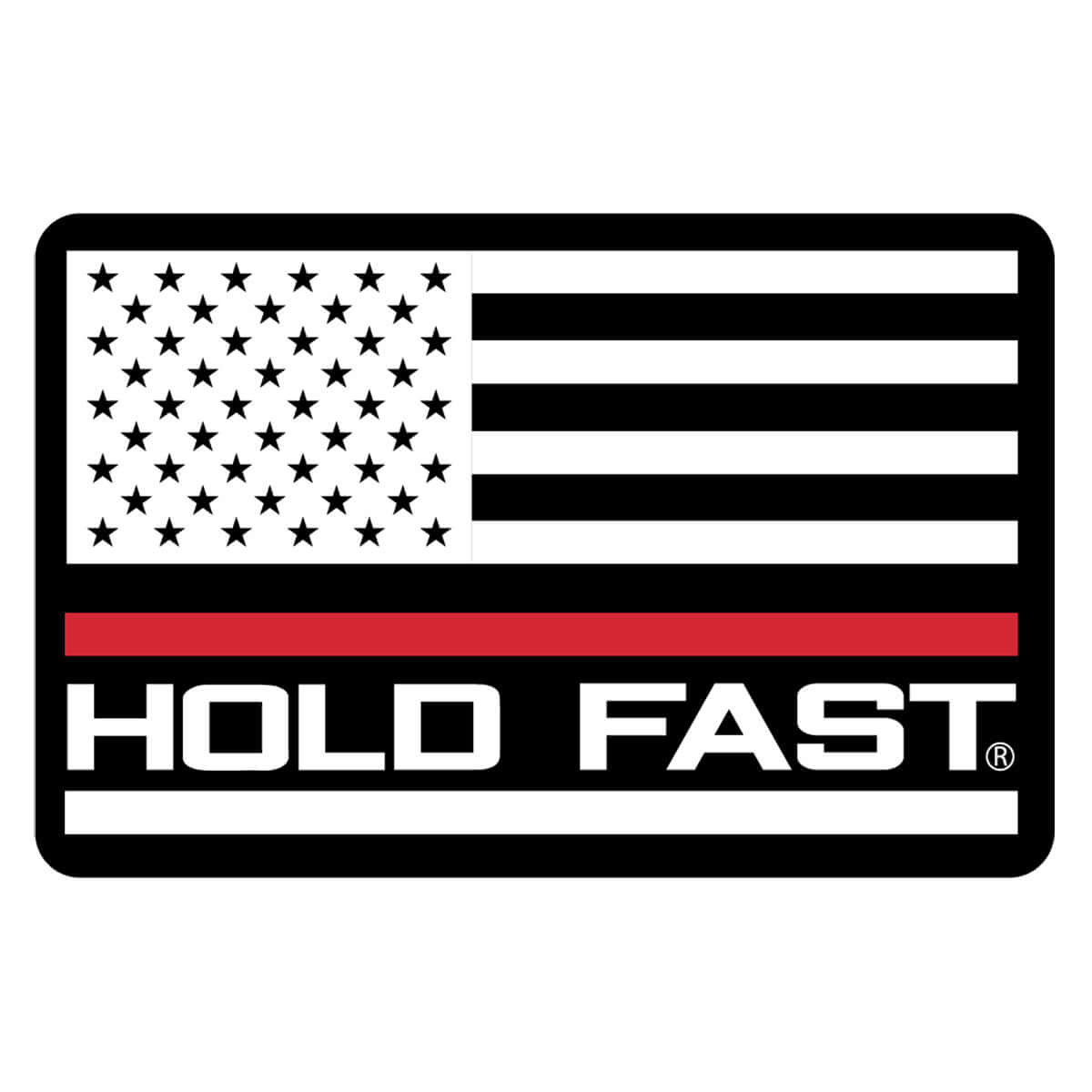 HOLD FAST Fireman Flag Sticker
Limited Design Run. Claim yours before they're gone.
Honor the brave women and men who protect and serve your community as volunteers or professional firefighters with this "HF Fireman Flag" Sticker by HOLD FAST®. According to the National Fire Protection Association, a fire department responds to a fire every 24 seconds in the United States. If you've ever experienced a fire at home, on the job, or in your neighborhood, you know the devastation this can cause for a family, business, or community. These weather- and fade-resistant stickers are perfect for your car or bike, stainless tumbler, laptop, or anywhere you want to inspire yourself and others to keep the faith!
Pray for firefighters who train, maintain equipment, and respond when fires flare or other emergencies call for a coordinated response. We often take for granted that help is just a phone call away, but these men and women put their lives on the line to show up and take decisive action to save lives and minimize destruction.
God calls uniquely gifted individuals to walk into an active fire situation, to remain calm in the face of danger, to coordinate teams of trained lifesavers who make the choice to put themselves in harm's way, to protect their communities. Keep firefighters in your community, and across the nation, in your prayers, and when you get the chance — thank them for their dedicated service.
HOLD FAST® Sticker - Fireman Flag
100% Laminated Vinyl
Weather and Fade-Resistant
Sticker Size 3.5" x 2
Package Size 4.125" x 5.5"
Weather and Fade-Resistant
Perfect for decorating your phone, water bottle, laptop, skateboard, or notebook!