$5.00 From Every Shirt Goes to Israel Bomb Shelters
* Coupons and discounts do not apply to these shirts.
Thanks to the support of the Kerusso tribe $20,000 has been donated to the
Friends of Israel Gospel Ministry and
Frontier Alliance International.
Continue providing help by making your purchase today and see
the impact you are having by watching the updates from each ministry.
More About The Mission and Campaign
Kerusso stands unwaveringly with Israel. Through our commitment over the years, we've donated tens of thousands of dollars to ministries that are on the front lines, ministering to Israelis throughout the Holy Land.
Today, we invite you to pray and show your support for Israel with our specially designed T-shirts. Each shirt is more than mere apparel; it's a statement of solidarity, a testament to your commitment to the Israeli people, and a tangible way to make a difference.
For every shirt you purchase, $5.00 will be donated to the Friends of Israel Gospel Ministry or Frontier Alliance International.
Both of these ministries have been instrumental in providing support to the Israeli people, ensuring they have the resources and protection they need in these challenging times.
Your Contribution Matters:
When missiles threaten the skies of Israel, your support helps provide bomb shelters, giving citizens those crucial 10–14 seconds to find safety.

When a Lone Soldier in the IDF (Israel Defense Forces) seeks solace during the Sabbath, your support provides them with a welcoming family.

When a woman needs to escape the clutches of domestic violence, your support offers her a safe haven.

And when emergency medical assistance is needed, your support provides major equipment like ambulances.
By wearing these T-shirts, you're not just making a fashion statement. You're making a statement of faith, hope, and love. You're standing with Israel, and you're making a difference in the lives of those who need it most.
Join us in this mission. Pray and Stand with Israel.
Learn More About Our Partners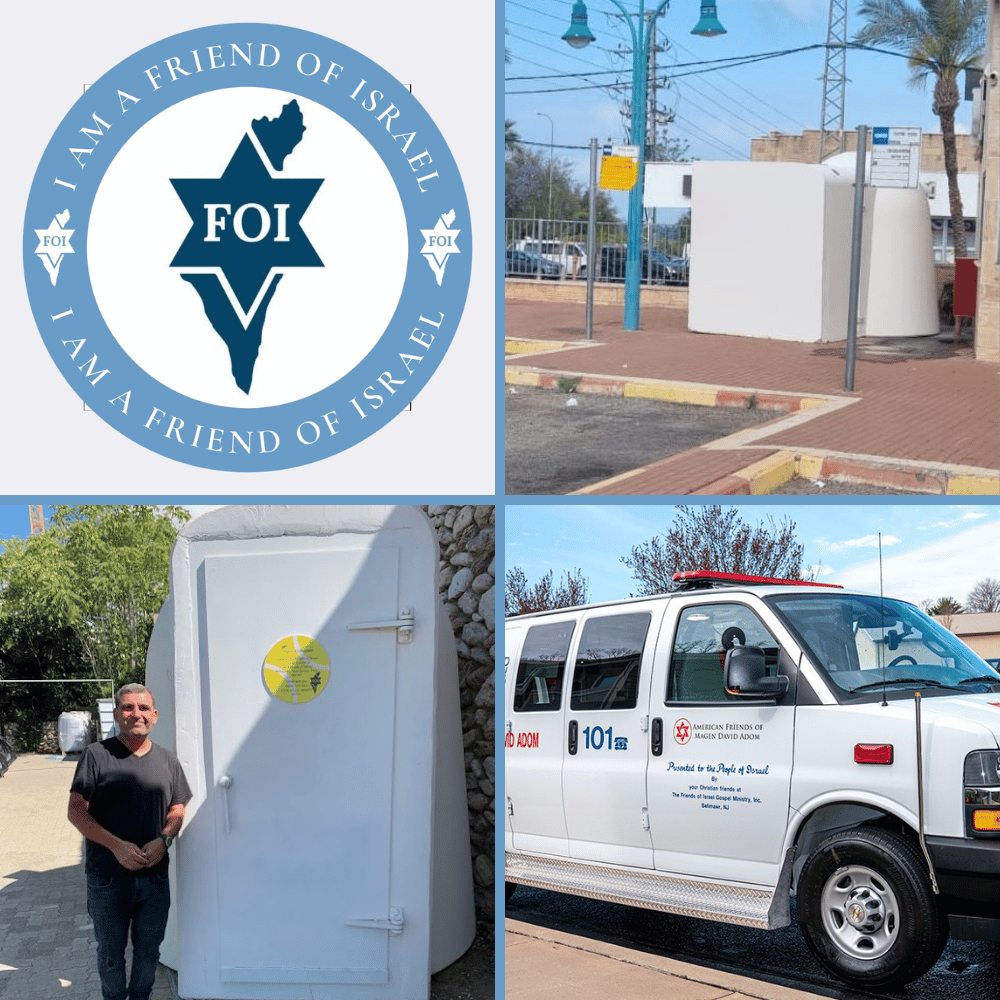 Bomb Shelters and Ambulances Provided by Friends of Israel
Bomb Shelters Provided by Frontier Alliance International