Thank you for completing step 1, one of our representatives will contact you within two business days. Please fill out step 2 below to start selling Kerusso products even faster.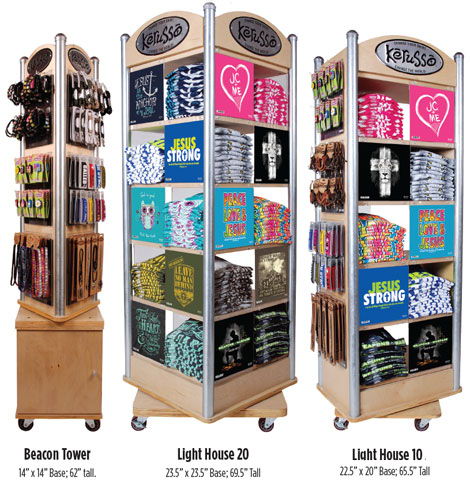 Why Sell Kerusso?
Huge sales in a small amount of space.
Easy for your customers to shop.
Sells product FOR you!
Discover the SELLING POWER of Kerusso products on our PROVEN display systems!
What Our Customers Say?
"Kerusso display systems CONTINUE to generate PROFITS for my store! The Light House, the Kidz, the Beacon—all of them!" ~ Angie Adams, Guiding Light Christian Store
No Marketplaces
If you also want to sell our products on eCommerce sites or if you are an eCommerce-only retailer, please be advised that we no longer permit sales of our products through online portal sites like Amazon, Walmart, Sears, eBay, etc.